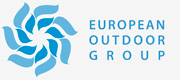 We are delighted to partner with the European Outdoor Group on Textile Standards & Legislation, which has nearly 90 member companies that include some of the leading global apparel and footwear brands in the European outdoor sector.
Key areas of EOG activity include:
Sustained, in depth and representative market research
Coordination and promotion of responsible industry practices
Industry workshops and networking events
Collaboration with trade shows
Co-operation with national trade associations
Co-operation with European decision makers
Promotion of best practice in all areas of the sector
In addition to undertaking a wide ranging number of projects for the benefit of the whole European outdoor industry, the EOG is committed to tackle social and environmental issues in the sector through its well-know Sustainability working Group.


---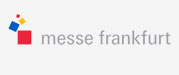 Messe Frankfurt is the world's leading organiser of textile trade fairs and events and has been a long-time partner of MCL Global – most notably on the Eco-Textile LabellingGuide and the ground-breaking 
Planet Textiles
event on sustainability.
We are proud to welcome Messe Frankfurt as one of our partners on Textile Labels & Legislation where it will be supporting the production of the printed version of this guide due to be published at the end of Q1 2016.
The Messe Frankfurt '
Texpertise Network'
summarises the world's strongest portfolio of textile trade fairs. At nearly 50 events across the world Messe Frankfurt shows what is driving the industry. A total of 19,000 exhibitors and 465,000 visitors from all points of the globe are attracted by the latest themes, trends and contacts. In Frankfurt, Paris, Shanghai, Moscow, New York and elsewhere Messe Frankfurt provides impetus to the entire textile value added chain.